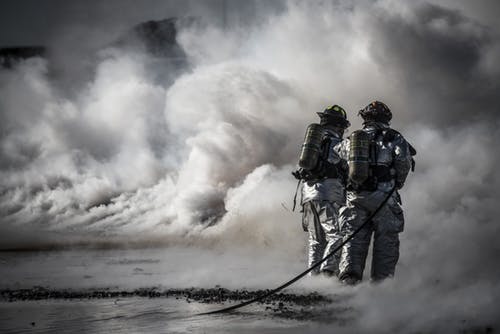 Three Strategies for Dealing With Basement Flooding
Flooding is one of the more severe problems that can occur in a home. It's critical to act quickly to help in reducing the damage to the property. A flood in your basement might jeopardize your home's structural support if ignored for too long. Knowing what to do can avoid a flood, and if one does occur, have the damage fixed immediately.
How to Quickly Address Flooding in Basements
Basement flooding can occur unexpectedly. It has the power to wreak havoc in your home. A flood can harm your belongings and cause massive health and safety issues, rendering your basement unusable. Whatever causes water to back up inside your home, knowing what to do when your basement floods can help prevent a bad situation from worsening. When your basement floods, there's no time to waste. The following are the first things you should take to reduce danger and damage to your home.
Disconnect the Electricity
It is advised that you do not go into a flooded basement for your safety. When electrical equipment, units, and outlets in your basement come into contact with water, they can trigger an electrical shock. If you cannot access your electrical panel to cut off the power, the first thing you should do is contact a certified electrician and home restoration companies. Once the place is secure and free of live electrical power, you can enter the basement and clean up the mess.
Stop the Source
When the water in the basement isn't the result of heavy rainfall, it's probably a plumbing issue or a defective appliance. Check out all pipes and connections for cracks or leaks. If your basement floods throughout the winter, keep an eye out for frozen ruptured pipelines. Turn off your home's main water supply once you've found the source. 
Minor leakages can be repaired with epoxy putty or a pipe repair kit. Wait an hour before checking the water level in the basement. You want to make sure that no other leaks have been forgotten. Immediate and effective water mitigation is needed to protect your basement and health.
Remove the Water
It's time to get rid of the water and check out the damage to your basement. This will almost certainly require the use of a pump in addition to mops and towels. Before you start, make sure your sump pump is working. This could be the source of the flood and should be changed. 
If your sump pump remains in good operating condition, you can use it to drain the water from your basement. If more than two feet of standing water are in your cellar, you may need to hire an expert in water damage repair and removal services in Lakeland, FL to clean up the water and dry it out quickly.
Ultimately
Basement floods can be a nightmare, but the sooner you address the issue, the less damage you will experience. Following these measures can assist you in avoiding expensive problems. If you feel that your pipes are to blame for the flooding in your basement, you may contact a water restoration company to help identify the source. They will create a plan to remedy the issues and stop them from happening again.